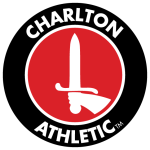 Charlton Athletic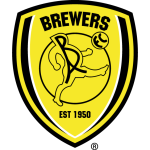 Burton Albion
Date
Team
Result
20.02
Fleetwood Town vs Charlton Athletic
13.02
Charlton Athletic vs Gillingham
06.02
Rochdale vs Charlton Athletic
02.02
Charlton Athletic vs Portsmouth
26.01
Milton Keynes Dons vs Charlton Athletic
23.01
Charlton Athletic vs Swindon Town
Date
Team
Result
20.02
Burton Albion vs Sunderland
13.02
Northampton Town vs Burton Albion
06.02
Burton Albion vs Hull City
16.01
Burton Albion vs Ipswich Town
09.01
Gillingham vs Burton Albion
02.01
Burton Albion vs Oxford United
Algeria Ligue 1 Austria 2. Liga Bosnia and Herzegovina Premier League of Bosnia Colombia Categoria Primera A Croatia Prva HNL Cyprus First Division Denmark 1st Division Egypt Egyptian Premier League France National Germany 2. Bundesliga Germany 3. Liga Germany Bundesliga Hungary NB I Israel Liga Leumit Kuwait Kuwait Premier League Netherlands Eerste Divisie Netherlands Eredivisie Northern Ireland NIFL Premiership Paraguay Division Profesional Poland 1. Liga Poland Ekstraklasa Portugal Liga NOS Romania Liga I Saudi Arabia Professional League Spain La Liga Spain Segunda División Switzerland Challenge League
On 23rd February 2021, Charlton Athletic and Burton Albion go head to head in a England EFL League One match. The last meeting on 24th November 2020 ended in a Burton Albion 4-2 win.
Both sides have met three times in the most recent seasons. Charlton Athletic has won 2 matches, and Burton Albion triumphed in 1. Recent outings average 4.00 goals, while both teams score 100% of the time.
Charlton Athletic's latest fixture against Fleetwood Town ended in an away 1-1 draw. They were not spectacular, so this result seems fair. Charlton Athletic set the tone early and scored in the 6 minute.
Burton Albion's recent game against Sunderland ended in a home 0-3 loss. The Brewers's strikers were frustrated by the lack of good chances.
So far, The Valiants plays better on the road than at home. They win 1.82 points per away game on average compared to 1.07 points at home. Although The Addicks is among the best home teams in the league, they are far from perfect. Their defence is not as good as expected with just 20% home clean sheets.
Burton Albion has picked up 15 points from the previous six league games. It is quite intriguing that they prefer playing on the road. Burton Albion has collected 1.13 points on average per away game, compared to 0.93 at home. To improve results, they have to be more compact in defence. Burton Albion kept a clean sheet in just 20% of their visits.
It is not a surprise that the hosts stand out as a favourite to win this one. Red Robins lost the previous game at home but still have a lot of advantage over their opponent. They have won 27% of home games which gives them plenty of confidence for the upcoming fixture.
The Brewers got the three points in their previous away games but are still off their best. Their away record does not convince me that they have what it takes to avoid defeat on Tuesday.
I am confident that the hosts will prove their worth and triumph with another home victory. Charlton Athletic wins on average 1.07 points per home game, compared to 1.13 points per away game for Burton Albion. My prediction is Charlton Athletic to win.
Charlton Athletic vs Burton Albion Betting Tips
Charlton Athletic vs Burton Albion Head to Head
Average stats between Charlton Athletic and Burton Albion in most recent 3 outings in the England EFL League One.
24.11.2020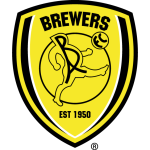 Burton Albion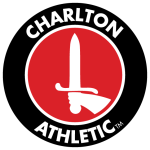 Charlton Athletic
12.03.2019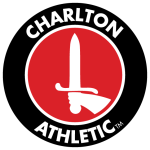 Charlton Athletic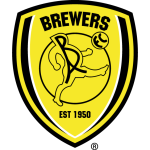 Burton Albion
27.11.2018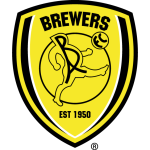 Burton Albion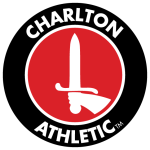 Charlton Athletic
Charlton Athletic vs Burton Albion Stats
Results and League Table
Average stats between Charlton Athletic and Burton Albion across current season. Calculated from Charlton Athletic's Home stats and Burton Albion's Away stats.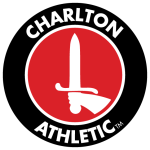 Charlton Athletic
20.02
Fleetwood Town
Charlton Athletic
13.02
Charlton Athletic
Gillingham
06.02
Rochdale
Charlton Athletic
02.02
Charlton Athletic
Portsmouth
26.01
Milton Keynes Dons
Charlton Athletic
23.01
Charlton Athletic
Swindon Town
19.01
Peterborough United
Charlton Athletic
16.01
Bristol Rovers
Charlton Athletic
12.01
Charlton Athletic
Rochdale
08.01
Charlton Athletic
Accrington Stanley
02.01
Hull City
Charlton Athletic
26.12
Charlton Athletic
Plymouth Argyle
19.12
Swindon Town
Charlton Athletic
12.12
Charlton Athletic
Wimbledon
05.12
Shrewsbury Town
Charlton Athletic
02.12
Charlton Athletic
Milton Keynes Dons
28.11
Ipswich Town
Charlton Athletic
24.11
Burton Albion
Charlton Athletic
21.11
Gillingham
Charlton Athletic
03.11
Charlton Athletic
Fleetwood Town
31.10
Portsmouth
Charlton Athletic
27.10
Charlton Athletic
Oxford United
24.10
Northampton Town
Charlton Athletic
20.10
Blackpool
Charlton Athletic
17.10
Charlton Athletic
Wigan Athletic
03.10
Charlton Athletic
Sunderland
27.09
Lincoln City
Charlton Athletic
19.09
Charlton Athletic
Doncaster Rovers
12.09
Crewe Alexandra
Charlton Athletic
13.02
Charlton Athletic
Gillingham
02.02
Charlton Athletic
Portsmouth
23.01
Charlton Athletic
Swindon Town
12.01
Charlton Athletic
Rochdale
08.01
Charlton Athletic
Accrington Stanley
26.12
Charlton Athletic
Plymouth Argyle
12.12
Charlton Athletic
Wimbledon
02.12
Charlton Athletic
Milton Keynes Dons
03.11
Charlton Athletic
Fleetwood Town
27.10
Charlton Athletic
Oxford United
17.10
Charlton Athletic
Wigan Athletic
03.10
Charlton Athletic
Sunderland
19.09
Charlton Athletic
Doncaster Rovers
20.02
Fleetwood Town
Charlton Athletic
06.02
Rochdale
Charlton Athletic
26.01
Milton Keynes Dons
Charlton Athletic
19.01
Peterborough United
Charlton Athletic
16.01
Bristol Rovers
Charlton Athletic
02.01
Hull City
Charlton Athletic
19.12
Swindon Town
Charlton Athletic
05.12
Shrewsbury Town
Charlton Athletic
28.11
Ipswich Town
Charlton Athletic
24.11
Burton Albion
Charlton Athletic
21.11
Gillingham
Charlton Athletic
31.10
Portsmouth
Charlton Athletic
24.10
Northampton Town
Charlton Athletic
20.10
Blackpool
Charlton Athletic
27.09
Lincoln City
Charlton Athletic
12.09
Crewe Alexandra
Charlton Athletic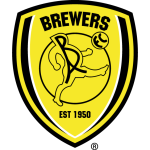 Burton Albion
20.02
Burton Albion
Sunderland
13.02
Northampton Town
Burton Albion
06.02
Burton Albion
Hull City
16.01
Burton Albion
Ipswich Town
09.01
Gillingham
Burton Albion
02.01
Burton Albion
Oxford United
29.12
Burton Albion
Wigan Athletic
26.12
Lincoln City
Burton Albion
19.12
Burton Albion
Doncaster Rovers
15.12
Ipswich Town
Burton Albion
12.12
Milton Keynes Dons
Burton Albion
05.12
Burton Albion
Crewe Alexandra
01.12
Sunderland
Burton Albion
24.11
Burton Albion
Charlton Athletic
21.11
Burton Albion
Northampton Town
14.11
Hull City
Burton Albion
03.11
Shrewsbury Town
Burton Albion
31.10
Burton Albion
Blackpool
27.10
Peterborough United
Burton Albion
24.10
Burton Albion
Wimbledon
20.10
Burton Albion
Rochdale
17.10
Bristol Rovers
Burton Albion
10.10
Plymouth Argyle
Burton Albion
03.10
Burton Albion
Portsmouth
26.09
Swindon Town
Burton Albion
19.09
Burton Albion
Accrington Stanley
12.09
Fleetwood Town
Burton Albion
20.02
Burton Albion
Sunderland
06.02
Burton Albion
Hull City
16.01
Burton Albion
Ipswich Town
02.01
Burton Albion
Oxford United
29.12
Burton Albion
Wigan Athletic
19.12
Burton Albion
Doncaster Rovers
05.12
Burton Albion
Crewe Alexandra
24.11
Burton Albion
Charlton Athletic
21.11
Burton Albion
Northampton Town
31.10
Burton Albion
Blackpool
24.10
Burton Albion
Wimbledon
20.10
Burton Albion
Rochdale
03.10
Burton Albion
Portsmouth
19.09
Burton Albion
Accrington Stanley
13.02
Northampton Town
Burton Albion
09.01
Gillingham
Burton Albion
26.12
Lincoln City
Burton Albion
15.12
Ipswich Town
Burton Albion
12.12
Milton Keynes Dons
Burton Albion
01.12
Sunderland
Burton Albion
14.11
Hull City
Burton Albion
03.11
Shrewsbury Town
Burton Albion
27.10
Peterborough United
Burton Albion
17.10
Bristol Rovers
Burton Albion
10.10
Plymouth Argyle
Burton Albion
26.09
Swindon Town
Burton Albion
12.09
Fleetwood Town
Burton Albion
Wigan Athletic
Team
Swindon Town
England EFL League One Form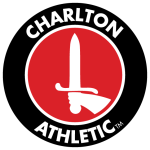 Charlton Athletic
England EFL League One, Place: 9 / 24
Total / L6
Home
Away
Win %
41% /

33%

27 %
53 %
Draw %
25% /

33%

27 %
24 %
Loss %
34% /

33%

47 %
24 %
AVG Goals
2.81 /

3.17

3.53
2.18
Scored
1.44 /

1.50

1.60
1.29
Conceded
1.38 /

1.67

1.93
0.88
BTTS %
47% /

50%

60 %
35 %
BTTS Win
6% /

0%

13 %
0 %
BTTS Loss
19% /

17%

27 %
12 %
Scored in Both
28% /

17%

33 %
24 %
Scores %
81% /

83%

73 %
88 %
Clean Sheet %
38% /

33%

20 %
53 %
Frist Goal %
53% /

50%

33 %
71 %
Possession %
51% /

49%

52 %
50 %
Corners
5.09 /

6.60

5.73
4.53
Cards
2.53 /

2.33

2.40
2.65
Offsides
2.00 /

1.40

2.00
2.00
Fouls
12.29 /

16.40

11.00
13.50
Shots
11.75 /

17.40

12.73
10.88
Shots on Target
4.53 /

7.00

4.73
4.35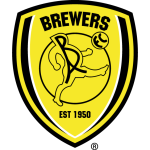 Burton Albion
England EFL League One, Place: 18 / 24
Total / L6
Home
Away
Win %
27% /

17%

27 %
27 %
Draw %
23% /

0%

13 %
33 %
Loss %
50% /

83%

60 %
40 %
AVG Goals
3.07 /

4.17

3.33
2.80
Scored
1.23 /

1.17

1.27
1.20
Conceded
1.83 /

3.00

2.07
1.60
BTTS %
67% /

67%

67 %
67 %
BTTS Win
10% /

0%

13 %
7 %
BTTS Loss
33% /

67%

40 %
27 %
Scored in Both
17% /

17%

13 %
20 %
Scores %
83% /

83%

80 %
87 %
Clean Sheet %
17% /

17%

13 %
20 %
Frist Goal %
40% /

33%

40 %
40 %
Possession %
47% /

52%

49 %
45 %
Corners
4.50 /

5.80

5.13
3.87
Cards
1.80 /

0.50

1.80
1.80
Offsides
1.18 /

0.80

1.47
0.85
Fouls
10.37 /

13.40

11.47
9.27
Shots
10.97 /

12.40

11.47
10.47
Shots on Target
3.87 /

3.00

3.93
3.80
First Half
0.53
/ 1st Half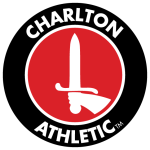 1.00
/ 1st Half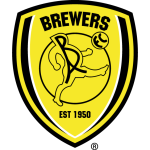 Second Half
1.40
/ 2nd Half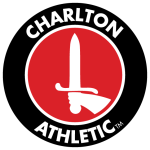 1.07
/ 2nd Half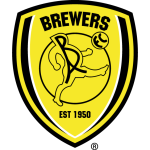 Goals Scored
1.60
/ Goals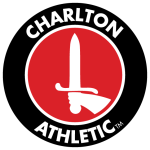 1.20
/ Goals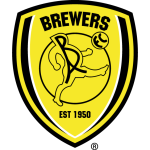 Goals Conceded
1.93
/ Goals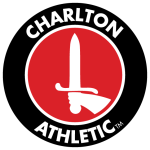 1.60
/ Goals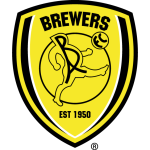 Over 2.5 Goals and BTTS
60%
Home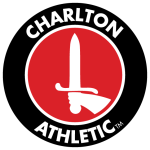 40%
Away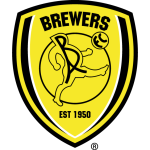 Number of Corners
9.60
/ Home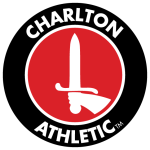 9.14
/ Away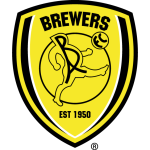 First Half Corners
4.20
/ Home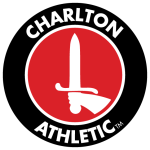 4.13
/ Away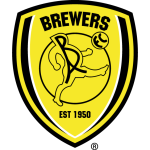 Second Half Corners
5.40
/ Home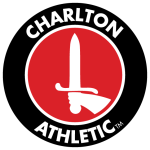 4.93
/ Away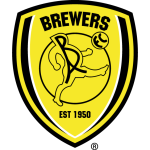 Team Corners
5.73
/ Home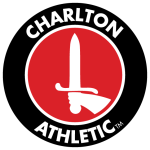 3.87
/ Away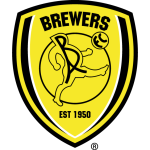 Number of Cards
4.67
/ Home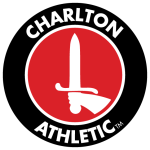 3.47
/ Away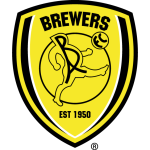 First Half Cards
1.00
/ Home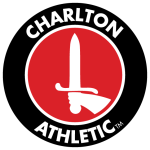 0.85
/ Away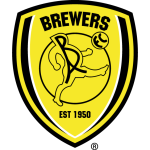 Second Half Cards
3.86
/ Home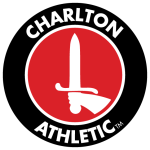 3.00
/ Away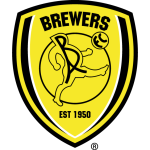 Team Cards
2.40
/ Home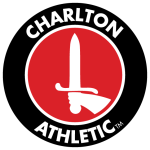 1.80
/ Away