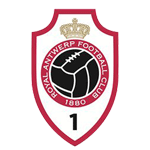 Royal Antwerp FC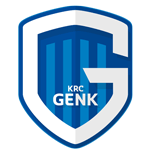 KRC Genk
Date
Team
Result
17.04
Royal Antwerp vs KRC Genk
12.04
Royal Excel Mouscron vs Royal Antwerp
05.04
Royal Antwerp vs RSC Anderlecht
21.03
Club Brugge vs Royal Antwerp
06.03
Royal Antwerp vs KV Kortrijk
01.03
OH Leuven vs Royal Antwerp
Date
Team
Result
17.04
Royal Antwerp vs KRC Genk
11.04
KRC Genk vs Sint-Truiden
05.04
OH Leuven vs KRC Genk
19.03
KRC Genk vs Standard Liège
07.03
KRC Genk vs Cercle Brugge
26.02
Sporting Charleroi vs KRC Genk
Armenia Armenian Premier League Denmark Superliga Egypt Egyptian Premier League England Premier League France National Germany 2. Bundesliga Germany 3. Liga Italy Serie B Mexico Liga MX Morocco Botola Pro Paraguay Division Profesional Poland Ekstraklasa Portugal Liga NOS Portugal LigaPro Russia Russian Premier League Spain La Liga Spain Segunda División Sweden Allsvenskan Sweden Superettan Switzerland Challenge League
will welcome to for a matchday fixture in Belgium Pro League.
Royal Antwerp FC's last game in the Belgium Pro League against KRC Genk at home ended in a 3-2 win. Although The Great Old played less with the ball than their opponent, it was enough to get the result they were hoping for. Royal Antwerp FC was dangerous in both halves and scored in the 67th, 90th and 90+2 minute.
Since the start of the season, Ploeg van't Stad is more dominant at home. They have nine wins out of 18 games on home soil. Although Royal Antwerp FC is among the most solid home teams in the league, they are far from perfect. Their defence is not as good as expected with just 17% home clean sheets.
KRC Genk has picked up 13 points from the previous six league games. They still have a lot to prove when playing away from home. KRC Genk wins 1.50 points per away game, a bit less than their home record shows. To improve results, they have to be more compact in defence. KRC Genk kept a clean sheet in just 11% of their visits.
It is hard to choose a favourite in this one. Both teams look evenly-matched and have their strengths. I am not willing to take a risk and prefer a double chance bet. My prediction is Draw or KRC Genk.
I expect a thrilling contest with plenty of goals. Both sides score and concede on average goals per game. Over 2.5 goals were scored in an average of % of Royal Antwerp FC's home and KRC Genk's away games. My prediction is Over 2.5 Goals.
Both sides are dangerous going forward. Royal Antwerp FC has scored in 83% of home games. KRC Genk is a decent match and has scored in all away games. My prediction is Both Teams to Score: Yes.
Royal Antwerp FC vs KRC Genk Betting Tips
Royal Antwerp FC vs KRC Genk Head to Head
We do not have data for previous encounters between Royal Antwerp FC and KRC Genk.
Royal Antwerp FC vs KRC Genk Stats
Results and League Table
Average stats between Royal Antwerp FC and KRC Genk across current season. Calculated from Royal Antwerp FC's Home stats and KRC Genk's Away stats.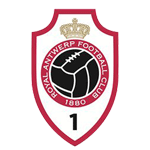 Royal Antwerp FC
17.04
Royal Antwerp
KRC Genk
12.04
Royal Excel Mouscron
Royal Antwerp
05.04
Royal Antwerp
RSC Anderlecht
21.03
Club Brugge
Royal Antwerp
06.03
Royal Antwerp
KV Kortrijk
01.03
OH Leuven
Royal Antwerp
21.02
Royal Antwerp
Sint-Truiden
14.02
Standard Liège
Royal Antwerp
07.02
Beerschot-Wilrijk
Royal Antwerp
29.01
Royal Antwerp
Waasland-Beveren
26.01
AS Eupen
Royal Antwerp
23.01
Royal Antwerp
KV Oostende
20.01
Royal Antwerp
Cercle Brugge
17.01
KAA Gent
Royal Antwerp
10.01
KV Mechelen
Royal Antwerp
27.12
Royal Antwerp
Sporting Charleroi
20.12
Waasland-Beveren
Royal Antwerp
16.12
Royal Antwerp
Zulte-Waregem
13.12
Royal Antwerp
Club Brugge
06.12
KRC Genk
Royal Antwerp
30.11
Royal Antwerp
OH Leuven
21.11
KV Oostende
Royal Antwerp
08.11
Royal Antwerp
Standard Liège
01.11
RSC Anderlecht
Royal Antwerp
25.10
Royal Antwerp
Beerschot-Wilrijk
18.10
Zulte-Waregem
Royal Antwerp
02.10
Royal Antwerp
KV Mechelen
25.09
KV Kortrijk
Royal Antwerp
20.09
Royal Antwerp
AS Eupen
13.09
Sint-Truiden
Royal Antwerp
30.08
Sporting Charleroi
Royal Antwerp
22.08
Royal Antwerp
KAA Gent
16.08
Cercle Brugge
Royal Antwerp
08.08
Royal Antwerp
Royal Excel Mouscron
17.04
Royal Antwerp
KRC Genk
05.04
Royal Antwerp
RSC Anderlecht
06.03
Royal Antwerp
KV Kortrijk
21.02
Royal Antwerp
Sint-Truiden
29.01
Royal Antwerp
Waasland-Beveren
23.01
Royal Antwerp
KV Oostende
20.01
Royal Antwerp
Cercle Brugge
27.12
Royal Antwerp
Sporting Charleroi
16.12
Royal Antwerp
Zulte-Waregem
13.12
Royal Antwerp
Club Brugge
30.11
Royal Antwerp
OH Leuven
08.11
Royal Antwerp
Standard Liège
25.10
Royal Antwerp
Beerschot-Wilrijk
02.10
Royal Antwerp
KV Mechelen
20.09
Royal Antwerp
AS Eupen
22.08
Royal Antwerp
KAA Gent
08.08
Royal Antwerp
Royal Excel Mouscron
12.04
Royal Excel Mouscron
Royal Antwerp
21.03
Club Brugge
Royal Antwerp
01.03
OH Leuven
Royal Antwerp
14.02
Standard Liège
Royal Antwerp
07.02
Beerschot-Wilrijk
Royal Antwerp
26.01
AS Eupen
Royal Antwerp
17.01
KAA Gent
Royal Antwerp
10.01
KV Mechelen
Royal Antwerp
20.12
Waasland-Beveren
Royal Antwerp
06.12
KRC Genk
Royal Antwerp
21.11
KV Oostende
Royal Antwerp
01.11
RSC Anderlecht
Royal Antwerp
18.10
Zulte-Waregem
Royal Antwerp
25.09
KV Kortrijk
Royal Antwerp
13.09
Sint-Truiden
Royal Antwerp
30.08
Sporting Charleroi
Royal Antwerp
16.08
Cercle Brugge
Royal Antwerp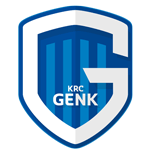 KRC Genk
17.04
Royal Antwerp
KRC Genk
11.04
KRC Genk
Sint-Truiden
19.03
KRC Genk
Standard Liège
07.03
KRC Genk
Cercle Brugge
26.02
Sporting Charleroi
KRC Genk
21.02
KRC Genk
Beerschot-Wilrijk
07.02
KRC Genk
RSC Anderlecht
27.01
KRC Genk
Zulte-Waregem
16.01
Royal Excel Mouscron
KRC Genk
27.12
KRC Genk
Waasland-Beveren
11.12
RSC Anderlecht
KRC Genk
06.12
KRC Genk
Royal Antwerp
28.11
Cercle Brugge
KRC Genk
22.11
KRC Genk
Royal Excel Mouscron
07.11
Sint-Truiden
KRC Genk
18.10
KRC Genk
Sporting Charleroi
03.10
Waasland-Beveren
KRC Genk
14.09
Beerschot-Wilrijk
KRC Genk
23.08
Standard Liège
KRC Genk
09.08
Zulte-Waregem
KRC Genk
11.04
KRC Genk
Sint-Truiden
19.03
KRC Genk
Standard Liège
07.03
KRC Genk
Cercle Brugge
21.02
KRC Genk
Beerschot-Wilrijk
07.02
KRC Genk
RSC Anderlecht
27.01
KRC Genk
Zulte-Waregem
27.12
KRC Genk
Waasland-Beveren
06.12
KRC Genk
Royal Antwerp
22.11
KRC Genk
Royal Excel Mouscron
18.10
KRC Genk
Sporting Charleroi
17.04
Royal Antwerp
KRC Genk
26.02
Sporting Charleroi
KRC Genk
16.01
Royal Excel Mouscron
KRC Genk
11.12
RSC Anderlecht
KRC Genk
28.11
Cercle Brugge
KRC Genk
07.11
Sint-Truiden
KRC Genk
03.10
Waasland-Beveren
KRC Genk
14.09
Beerschot-Wilrijk
KRC Genk
23.08
Standard Liège
KRC Genk
09.08
Zulte-Waregem
KRC Genk
17
Royal Excel Mouscron
31
Belgium Pro League Form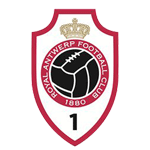 Royal Antwerp FC
Belgium Pro League, Place: 3 / 18
Total / L6
Home
Away
Win %
50% /

50%

50 %
50 %
Draw %
19% /

17%

22 %
17 %
Loss %
31% /

33%

28 %
33 %
AVG Goals
3.17 /

4.33

3.33
3.00
Scored
1.69 /

2.17

1.78
1.61
Conceded
1.47 /

2.17

1.56
1.39
BTTS %
64% /

83%

72 %
56 %
BTTS Win
33% /

33%

39 %
28 %
BTTS Loss
14% /

33%

17 %
11 %
Scored in Both
22% /

17%

28 %
17 %
Scores %
81% /

100%

83 %
78 %
Clean Sheet %
19% /

17%

17 %
22 %
Frist Goal %
53% /

50%

56 %
50 %
Possession %
51% /

46%

53 %
49 %
Corners
4.86 /

4.00

5.61
4.11
Cards
2.36 /

2.33

2.17
2.56
Offsides
2.19 /

1.83

2.31
2.07
Fouls
10.20 /

10.33

8.92
11.38
Shots
11.68 /

12.00

12.94
10.56
Shots on Target
5.62 /

5.00

6.19
5.11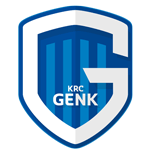 KRC Genk
Belgium Pro League, Place: 1 / 18
Total / L6
Home
Away
Win %
50% /

33%

56 %
44 %
Draw %
22% /

17%

28 %
17 %
Loss %
28% /

50%

17 %
39 %
AVG Goals
3.42 /

3.67

3.39
3.44
Scored
2.03 /

1.83

2.28
1.78
Conceded
1.39 /

1.83

1.11
1.67
BTTS %
75% /

83%

72 %
78 %
BTTS Win
36% /

33%

28 %
44 %
BTTS Loss
22% /

33%

17 %
28 %
Scored in Both
47% /

33%

50 %
44 %
Scores %
89% /

83%

100 %
78 %
Clean Sheet %
19% /

0%

28 %
11 %
Frist Goal %
56% /

50%

61 %
50 %
Possession %
52% /

41%

55 %
48 %
Corners
4.28 /

2.50

4.44
4.11
Cards
1.83 /

2.00

1.61
2.06
Offsides
1.69 /

2.33

1.63
1.80
Fouls
10.96 /

12.67

10.00
12.60
Shots
12.81 /

7.33

13.24
12.29
Shots on Target
6.48 /

4.33

7.00
5.86
First Half
1.28
/ 1st Half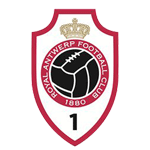 1.72
/ 1st Half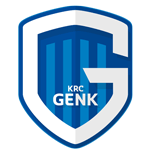 Second Half
1.56
/ 2nd Half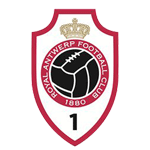 0.94
/ 2nd Half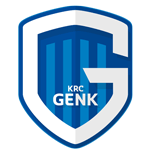 Goals Scored
1.78
/ Goals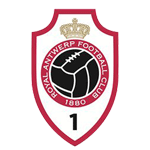 1.78
/ Goals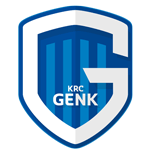 Goals Conceded
1.56
/ Goals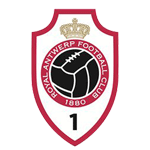 1.67
/ Goals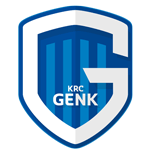 Over 2.5 Goals and BTTS
61%
Home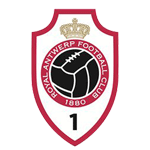 72%
Away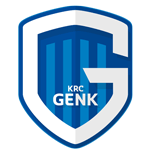 Number of Corners
10.39
/ Home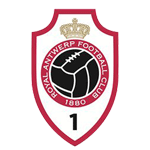 10.39
/ Away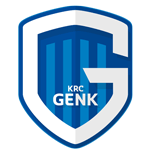 First Half Corners
4.28
/ Home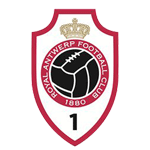 4.72
/ Away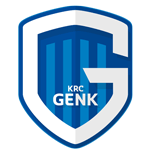 Second Half Corners
6.11
/ Home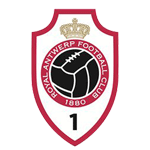 5.67
/ Away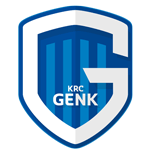 Team Corners
5.61
/ Home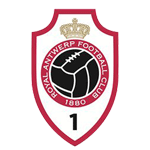 4.11
/ Away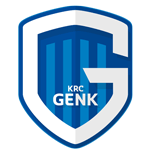 Number of Cards
4.28
/ Home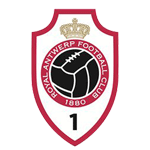 4.33
/ Away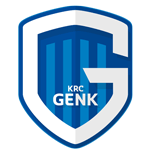 First Half Cards
1.50
/ Home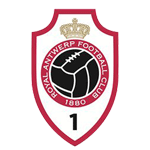 1.06
/ Away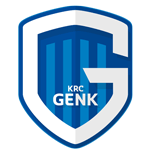 Second Half Cards
2.67
/ Home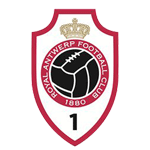 3.17
/ Away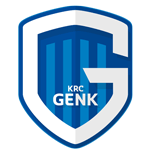 Team Cards
2.17
/ Home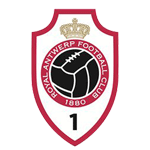 2.06
/ Away