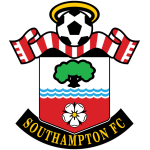 Southampton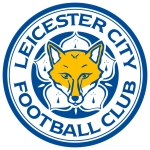 Leicester City
Date
Team
Result
21.04
Tottenham Hotspur vs Southampton
12.04
West Bromwich Albion vs Southampton
04.04
Southampton vs Burnley
14.03
Southampton vs Brighton Hove Albion
10.03
Manchester City vs Southampton
06.03
Sheffield United vs Southampton
Date
Team
Result
26.04
Leicester City vs Crystal Palace
22.04
Leicester City vs West Bromwich Albion
11.04
West Ham United vs Leicester City
03.04
Leicester City vs Manchester City
14.03
Leicester City vs Sheffield United
06.03
Brighton Hove Albion vs Leicester City
18+. Gamble Responsibly. Players from
Accepted
More tips coming soon.
will welcome to for a matchday fixture in England Premier League.
Southampton's latest fixture against Tottenham Hotspur ended in an away 2-1 loss. I expected more from Southampton. The lack of focus in the final third cost them three points. Southampton set the tone early and scored in the 30 minute.
Leicester City's recent game against Crystal Palace ended in a home 2-1 win. Leicester dominated the game and deserved the win. Leicester City pushed forward in the second half and scored in the 50th and 80th minute.
Since the start of the season, Southampton is more dominant at home. They have six wins out of 16 games on home soil. Saints's good defensive display is key to their success. They didn't concede in 38% of home games.
Leicester City has picked up 7 points from the previous six league games. It is quite intriguing that they prefer playing on the road. Leicester City has collected 2.06 points on average per away game, compared to 1.56 at home. To improve results, they have to be more compact in defence. Leicester City kept a clean sheet in just 29% of their visits.
The hosts will have to work hard to get a good result. Southampton has won just 38% of home games. On average they score 1.38 goals and concede 1.31 per game. Leicester City is one of the best teams in the league. On paper, they have a great squad and I expect them to make life difficult for their opponent.
The visitors have a better record and I have to back them. Southampton wins on average 1.31 points per home game. I am not sure they have what it takes to compete against Leicester City. My prediction is Leicester City to win.
Southampton vs Leicester City Betting Tips
18+. Gamble Responsibly. Players from
Accepted
Southampton vs Leicester City Head to Head
We do not have data for previous encounters between Southampton and Leicester City.
Southampton vs Leicester City Stats
Results and League Table
Average stats between Southampton and Leicester City across current season. Calculated from Southampton's Home stats and Leicester City's Away stats.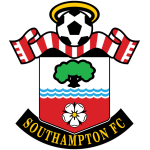 Southampton
21.04
Tottenham Hotspur
Southampton
12.04
West Bromwich Albion
Southampton
14.03
Southampton
Brighton Hove Albion
10.03
Manchester City
Southampton
06.03
Sheffield United
Southampton
23.02
Leeds United
Southampton
14.02
Southampton
Wolverhampton Wanderers
06.02
Newcastle United
Southampton
02.02
Manchester United
Southampton
30.01
Southampton
Aston Villa
16.01
Leicester City
Southampton
04.01
Southampton
Liverpool
29.12
Southampton
West Ham United
19.12
Southampton
Manchester City
13.12
Southampton
Sheffield United
07.12
Brighton Hove Albion
Southampton
29.11
Southampton
Manchester United
23.11
Wolverhampton Wanderers
Southampton
06.11
Southampton
Newcastle United
01.11
Aston Villa
Southampton
04.10
Southampton
West Bromwich Albion
20.09
Southampton
Tottenham Hotspur
12.09
Crystal Palace
Southampton
14.03
Southampton
Brighton Hove Albion
14.02
Southampton
Wolverhampton Wanderers
30.01
Southampton
Aston Villa
04.01
Southampton
Liverpool
29.12
Southampton
West Ham United
19.12
Southampton
Manchester City
13.12
Southampton
Sheffield United
29.11
Southampton
Manchester United
06.11
Southampton
Newcastle United
04.10
Southampton
West Bromwich Albion
20.09
Southampton
Tottenham Hotspur
21.04
Tottenham Hotspur
Southampton
12.04
West Bromwich Albion
Southampton
10.03
Manchester City
Southampton
06.03
Sheffield United
Southampton
23.02
Leeds United
Southampton
06.02
Newcastle United
Southampton
02.02
Manchester United
Southampton
16.01
Leicester City
Southampton
07.12
Brighton Hove Albion
Southampton
23.11
Wolverhampton Wanderers
Southampton
01.11
Aston Villa
Southampton
12.09
Crystal Palace
Southampton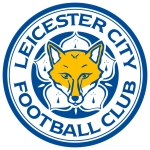 Leicester City
26.04
Leicester City
Crystal Palace
22.04
Leicester City
West Bromwich Albion
11.04
West Ham United
Leicester City
03.04
Leicester City
Manchester City
14.03
Leicester City
Sheffield United
06.03
Brighton Hove Albion
Leicester City
03.03
Burnley
Leicester City
28.02
Leicester City
Arsenal
21.02
Aston Villa
Leicester City
13.02
Leicester City
Liverpool
07.02
Wolverhampton Wanderers
Leicester City
03.02
Fulham
Leicester City
31.01
Leicester City
Leeds United
27.01
Everton
Leicester City
19.01
Leicester City
Chelsea
16.01
Leicester City
Southampton
03.01
Newcastle United
Leicester City
28.12
Crystal Palace
Leicester City
26.12
Leicester City
Manchester United
20.12
Tottenham Hotspur
Leicester City
16.12
Leicester City
Everton
13.12
Leicester City
Brighton Hove Albion
06.12
Sheffield United
Leicester City
30.11
Leicester City
Fulham
22.11
Liverpool
Leicester City
08.11
Leicester City
Wolverhampton Wanderers
02.11
Leeds United
Leicester City
25.10
Arsenal
Leicester City
18.10
Leicester City
Aston Villa
04.10
Leicester City
West Ham United
27.09
Manchester City
Leicester City
20.09
Leicester City
Burnley
13.09
West Bromwich Albion
Leicester City
26.04
Leicester City
Crystal Palace
22.04
Leicester City
West Bromwich Albion
03.04
Leicester City
Manchester City
14.03
Leicester City
Sheffield United
28.02
Leicester City
Arsenal
13.02
Leicester City
Liverpool
31.01
Leicester City
Leeds United
19.01
Leicester City
Chelsea
16.01
Leicester City
Southampton
26.12
Leicester City
Manchester United
16.12
Leicester City
Everton
13.12
Leicester City
Brighton Hove Albion
30.11
Leicester City
Fulham
08.11
Leicester City
Wolverhampton Wanderers
18.10
Leicester City
Aston Villa
04.10
Leicester City
West Ham United
20.09
Leicester City
Burnley
11.04
West Ham United
Leicester City
06.03
Brighton Hove Albion
Leicester City
03.03
Burnley
Leicester City
21.02
Aston Villa
Leicester City
07.02
Wolverhampton Wanderers
Leicester City
03.02
Fulham
Leicester City
27.01
Everton
Leicester City
03.01
Newcastle United
Leicester City
28.12
Crystal Palace
Leicester City
20.12
Tottenham Hotspur
Leicester City
06.12
Sheffield United
Leicester City
22.11
Liverpool
Leicester City
02.11
Leeds United
Leicester City
25.10
Arsenal
Leicester City
27.09
Manchester City
Leicester City
13.09
West Bromwich Albion
Leicester City
Wolverhampton Wanderers
Team
Manchester United
12
Wolverhampton Wanderers
45
16
Brighton & Hove Albion
37
19
West Bromwich Albion
26
England Premier League Form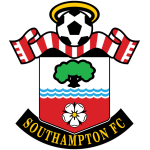 Southampton
England Premier League, Place: 17 / 20
Total / L6
Home
Away
Win %
29% /

17%

38 %
22 %
Draw %
21% /

17%

19 %
22 %
Loss %
50% /

67%

44 %
56 %
AVG Goals
3.00 /

2.50

2.69
3.28
Scored
1.21 /

0.83

1.38
1.06
Conceded
1.79 /

1.67

1.31
2.22
BTTS %
47% /

50%

50 %
44 %
BTTS Win
9% /

17%

6 %
11 %
BTTS Loss
24% /

17%

31 %
17 %
Scored in Both
32% /

17%

31 %
33 %
Scores %
68% /

50%

81 %
56 %
Clean Sheet %
26% /

0%

38 %
17 %
Frist Goal %
50% /

33%

69 %
33 %
Possession %
52% /

45%

52 %
52 %
Corners
4.47 /

4.20

4.44
4.50
Cards
1.56 /

1.67

1.44
1.67
Offsides
2.06 /

1.00

2.40
1.78
Fouls
10.88 /

8.40

11.38
10.44
Shots
11.79 /

10.20

12.75
10.94
Shots on Target
5.41 /

4.40

5.88
5.00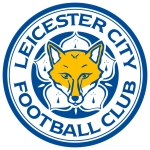 Leicester City
England Premier League, Place: 4 / 20
Total / L6
Home
Away
Win %
54% /

67%

50 %
59 %
Draw %
17% /

17%

6 %
29 %
Loss %
29% /

17%

44 %
12 %
AVG Goals
3.03 /

3.00

3.22
2.82
Scored
1.80 /

1.83

1.78
1.82
Conceded
1.23 /

1.17

1.44
1.00
BTTS %
54% /

67%

44 %
65 %
BTTS Win
26% /

33%

17 %
35 %
BTTS Loss
14% /

17%

22 %
6 %
Scored in Both
23% /

17%

22 %
24 %
Scores %
83% /

100%

78 %
88 %
Clean Sheet %
31% /

33%

33 %
29 %
Frist Goal %
46% /

50%

44 %
47 %
Possession %
55% /

65%

56 %
55 %
Corners
5.57 /

7.20

5.72
5.41
Cards
1.60 /

0.40

1.33
1.88
Offsides
2.06 /

2.20

2.06
2.06
Fouls
10.83 /

11.60

11.78
9.82
Shots
13.71 /

18.60

13.67
13.76
Shots on Target
5.74 /

7.40

5.72
5.76
First Half
1.81
/ 1st Half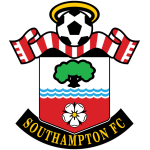 1.24
/ 1st Half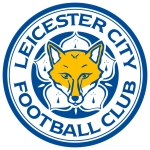 Second Half
1.13
/ 2nd Half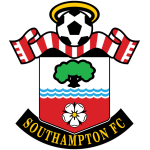 2.06
/ 2nd Half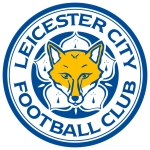 Goals Scored
1.38
/ Goals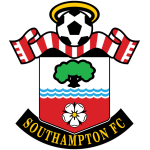 1.82
/ Goals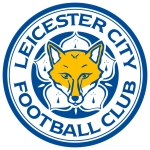 Goals Conceded
1.31
/ Goals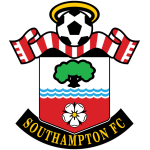 1.00
/ Goals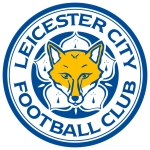 Over 2.5 Goals and BTTS
38%
Home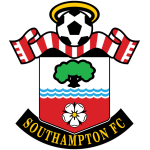 41%
Away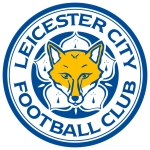 Number of Corners
9.63
/ Home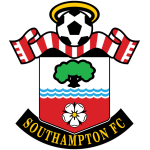 10.53
/ Away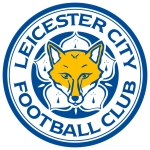 First Half Corners
4.25
/ Home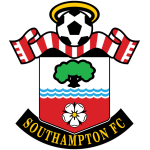 4.65
/ Away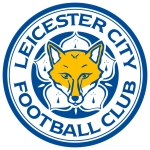 Second Half Corners
5.38
/ Home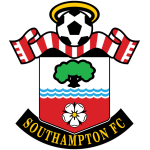 5.88
/ Away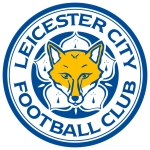 Team Corners
4.44
/ Home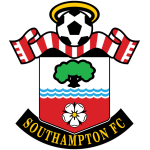 5.41
/ Away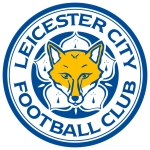 Number of Cards
2.81
/ Home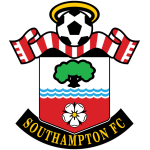 3.18
/ Away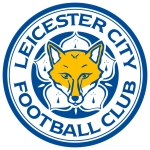 First Half Cards
1.29
/ Home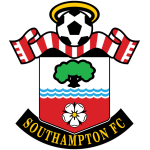 1.06
/ Away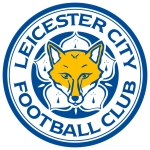 Second Half Cards
1.79
/ Home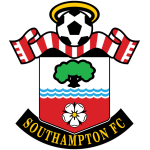 2.06
/ Away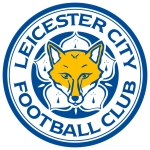 Team Cards
1.44
/ Home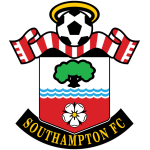 1.88
/ Away